Digger (Special screening) – by Georgis Grigorakis
A contemporary Western about a native farmer, who lives and works alone in a farmhouse in the heart of a mountain forest in Northern Greece. For years now, he has been fighting with an expanding industrial Monster digging up the forest, disturbing the lush flora and threatening his property. Yet, the greatest threat comes with the sudden arrival of his young son, after a 20-year separation. They turn into enemies under one roof and confront each other head on, with nature as their only observer. To prevent the muddy ground from being pulled out from under their feet for profit, father and son must dig deep into it.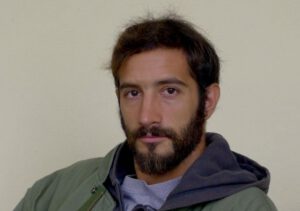 is a writer/directorbased in Athens. He studied social psychology in the UK before completing a master's degree in directing fiction at the National Film and Television School (NFTS). 
Since 2007, he has been writing and directing short films, which have been screened in total at over 100 festivals worldwide and have won numerous awards. They have garnered international acclaim and have been distributed in TV, in movie theaters and VOD platforms.
His debut feature film, "Digger" was supported by the Nipkow Programme Fellowship, the Sundance Screenwriters Lab and the Cannes Festival Cinéfondation Residency. It premiered at the 70th Berlinale, where it received the Art Cinema – CICAE Award and then was honoured with the Best Actor Award at Sarajevo IFF. The film continues to run in renowned international festivals around the world.