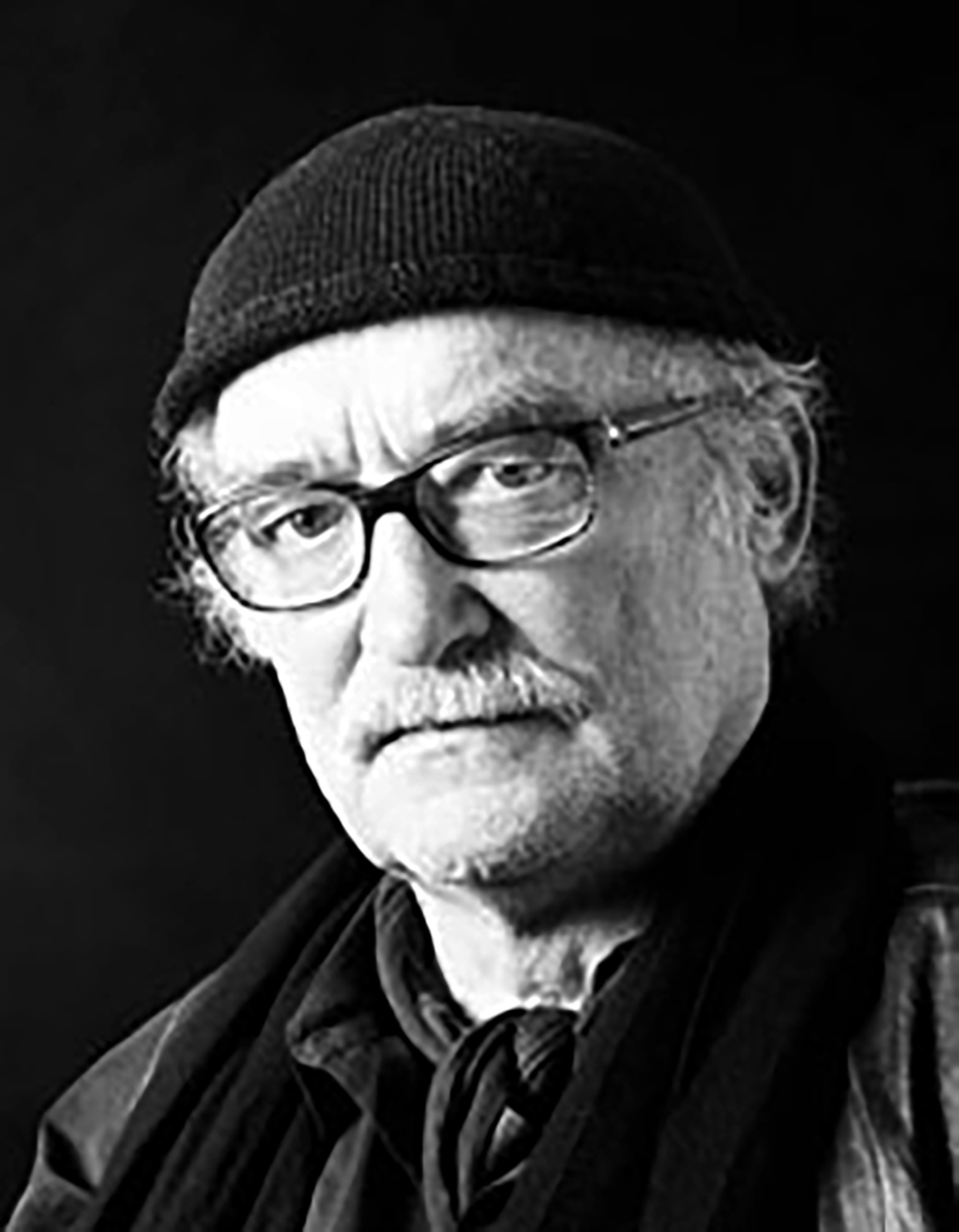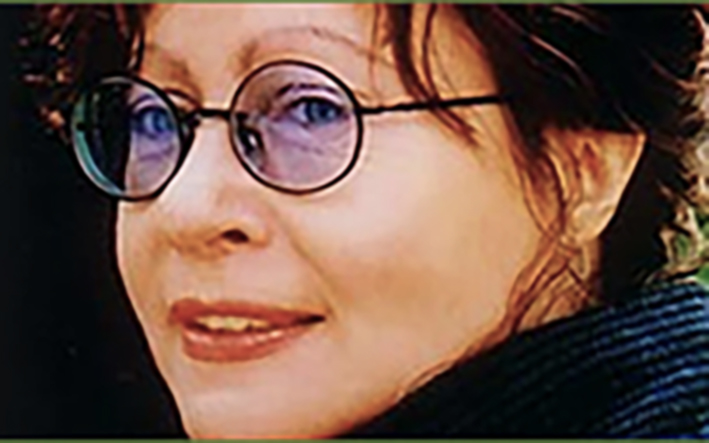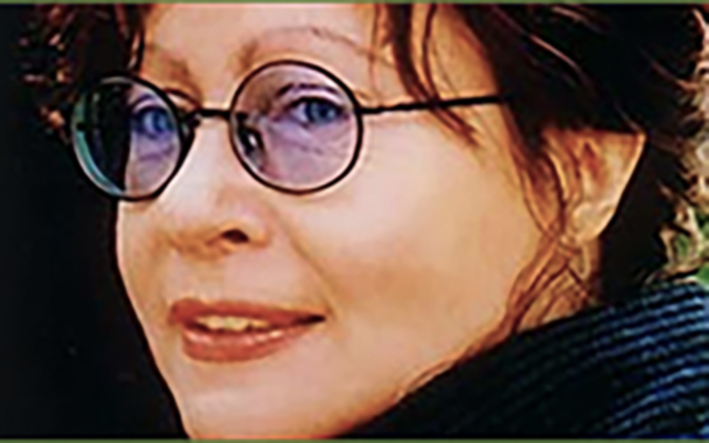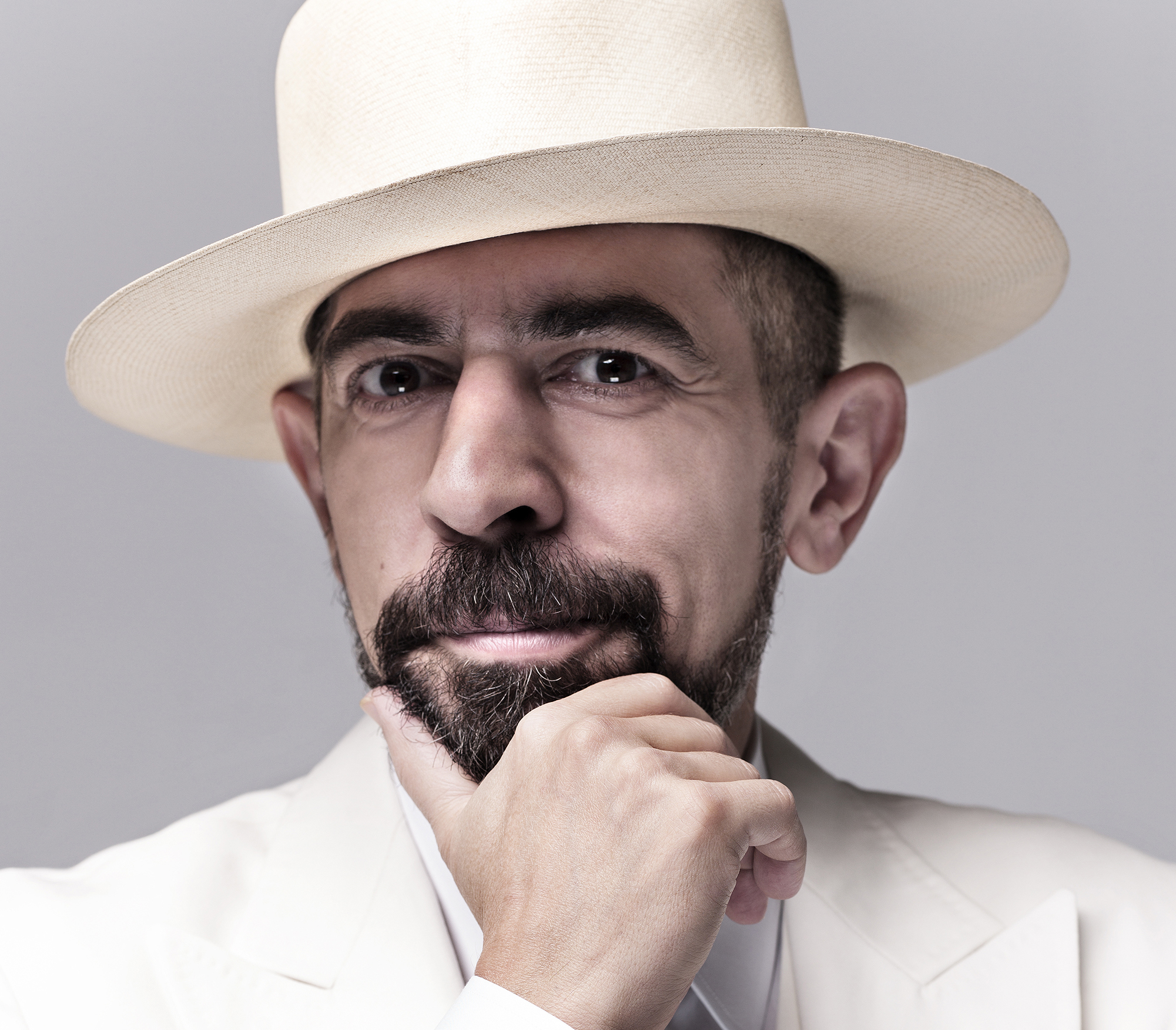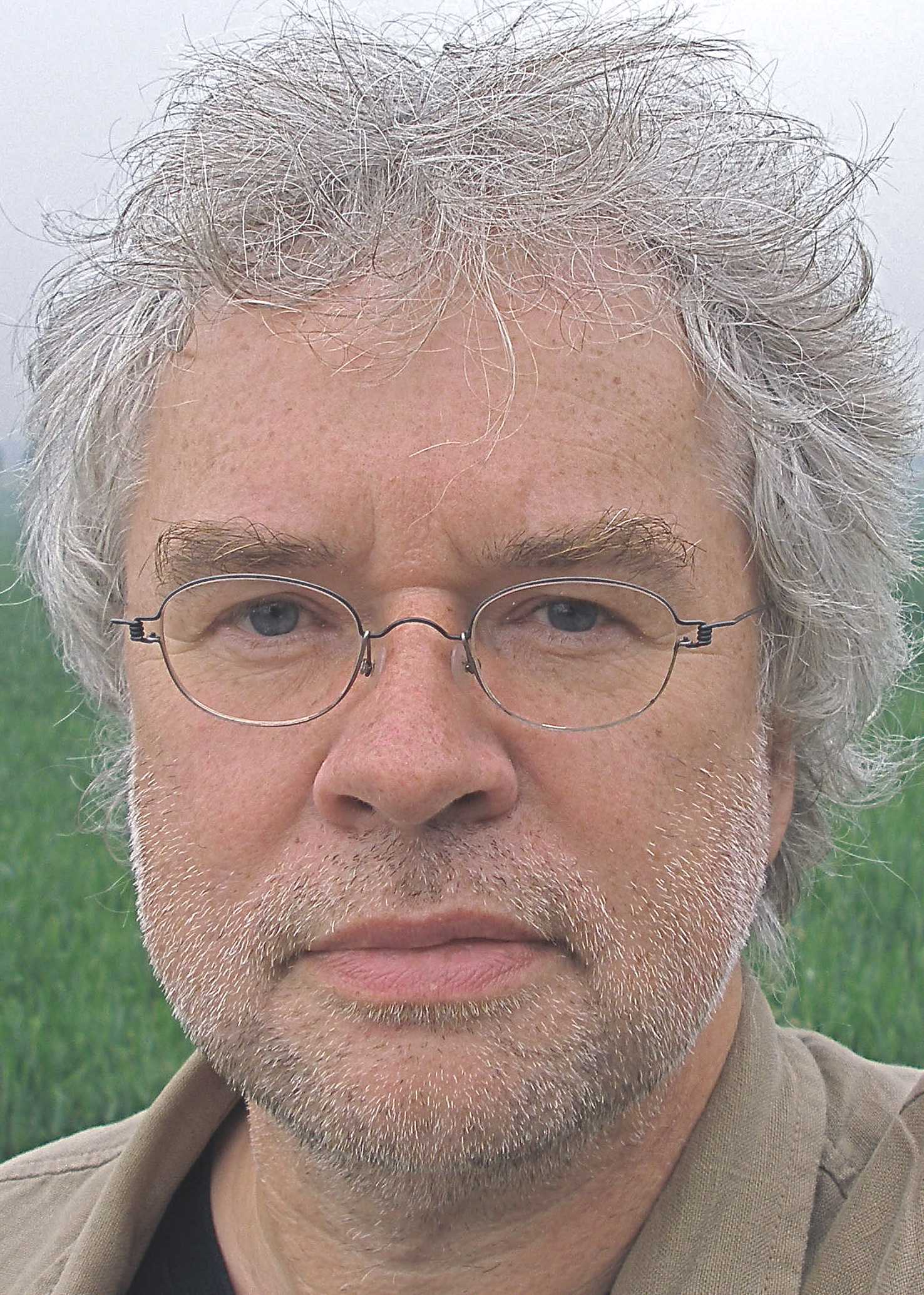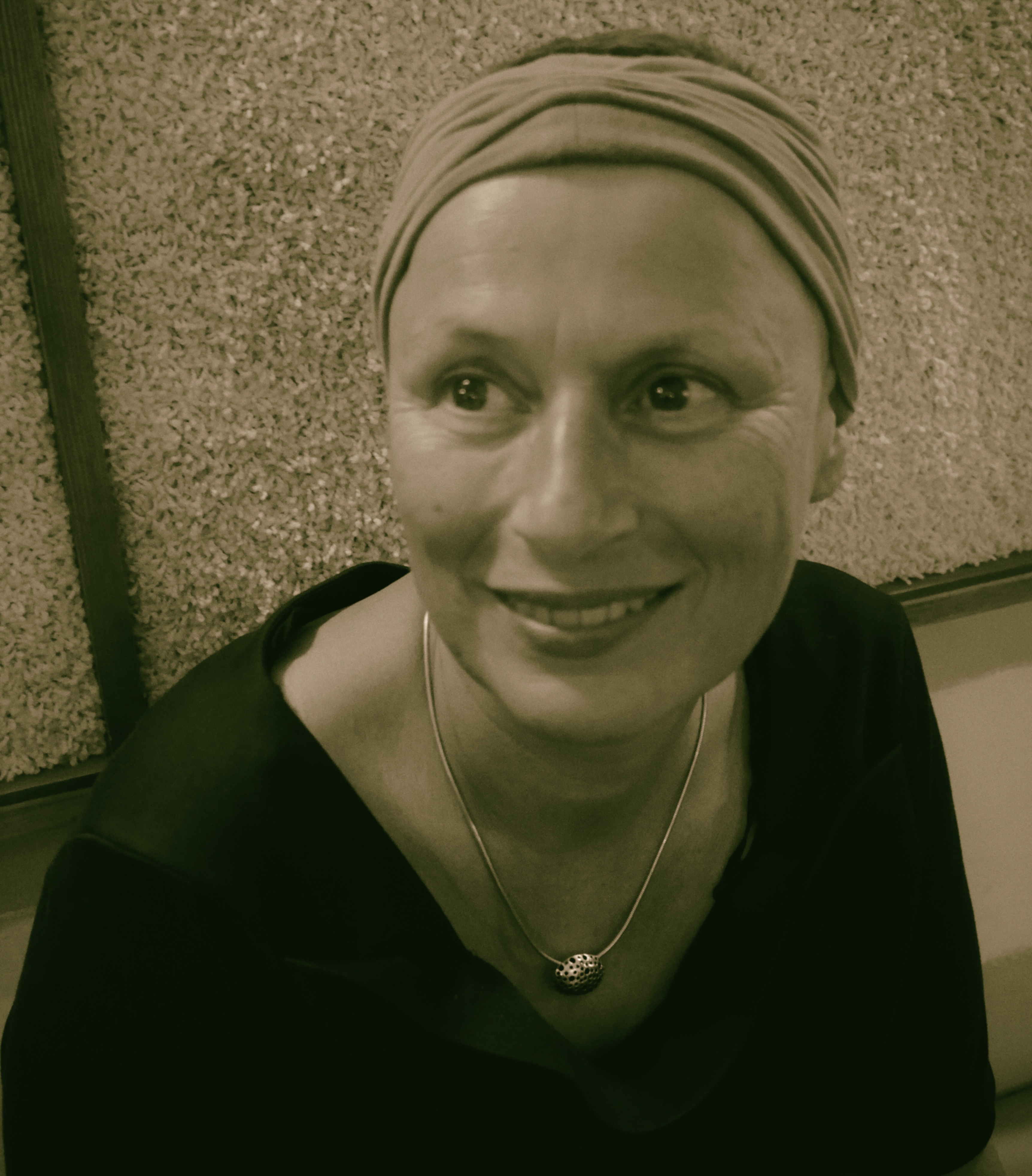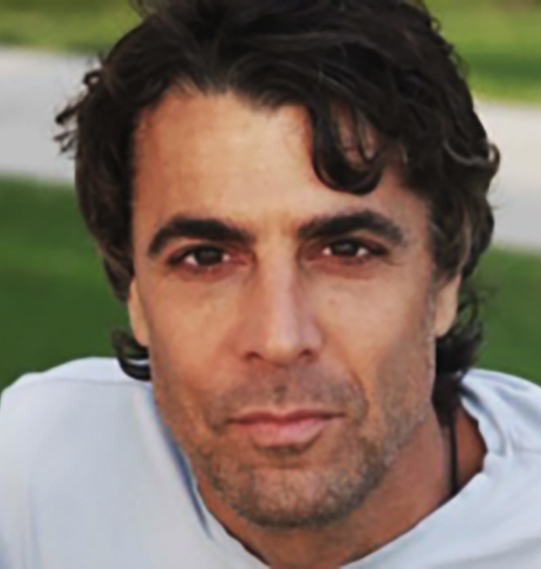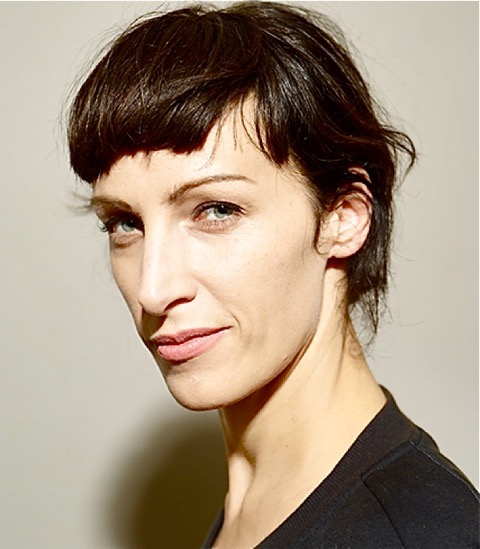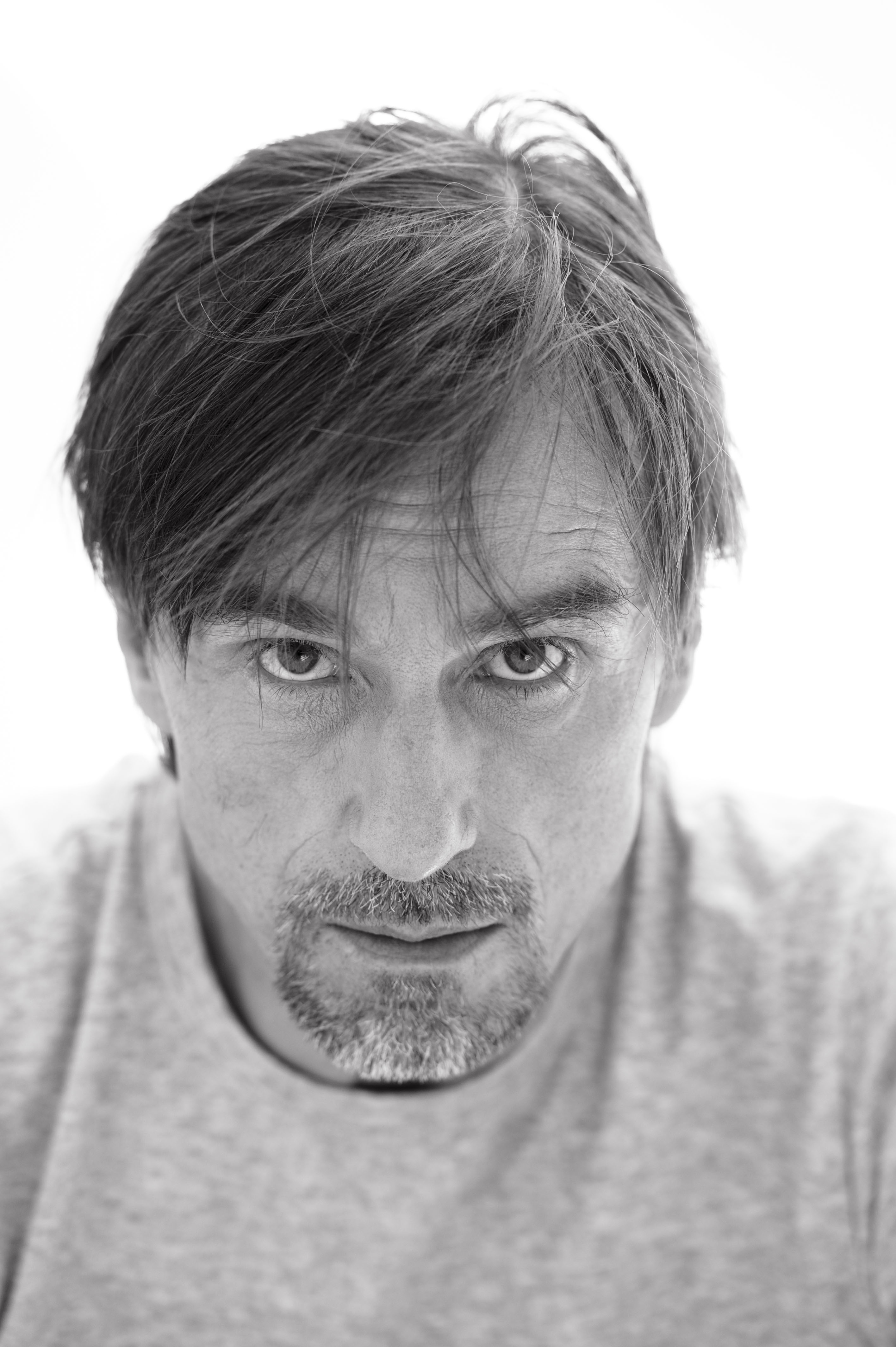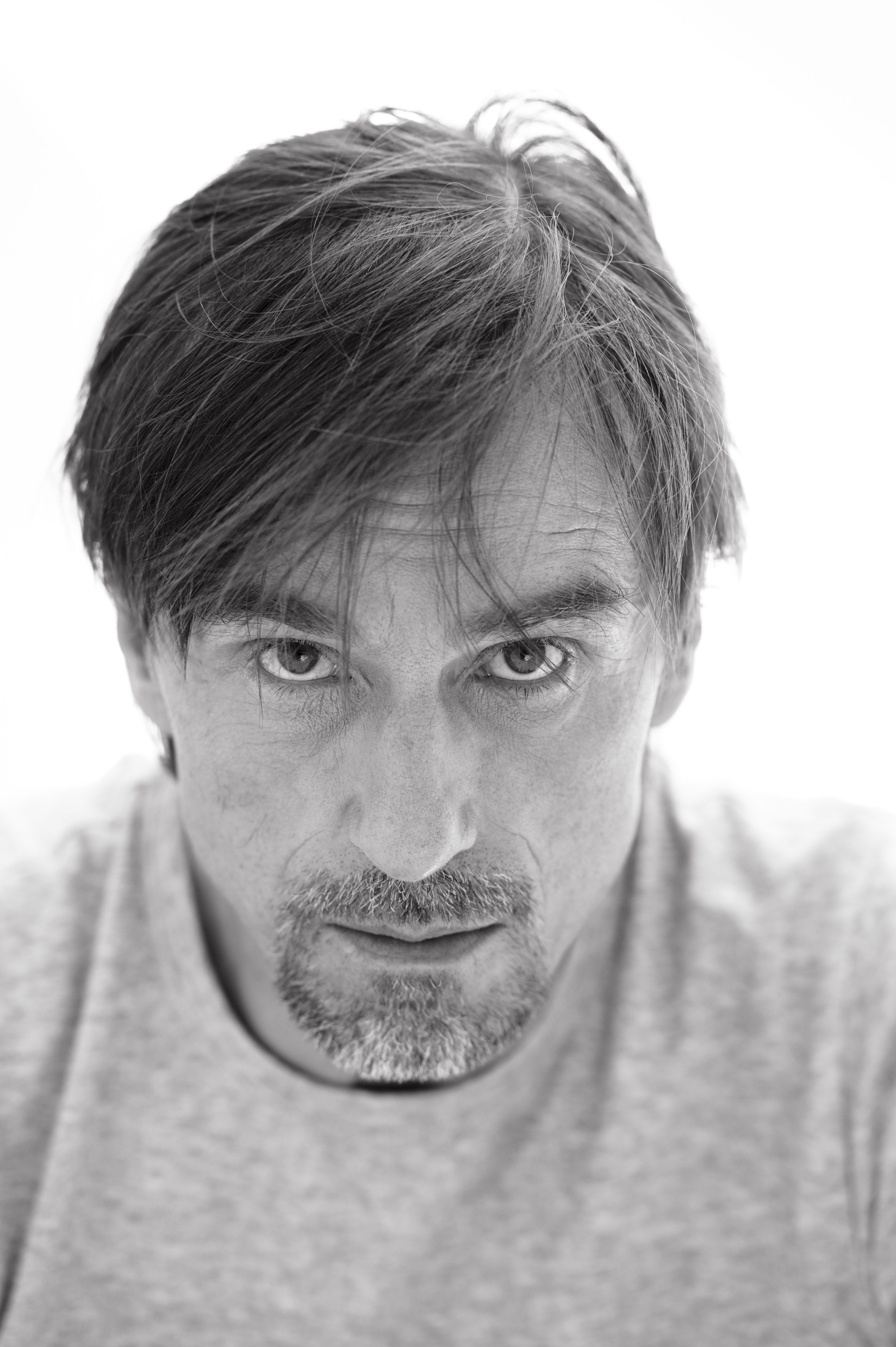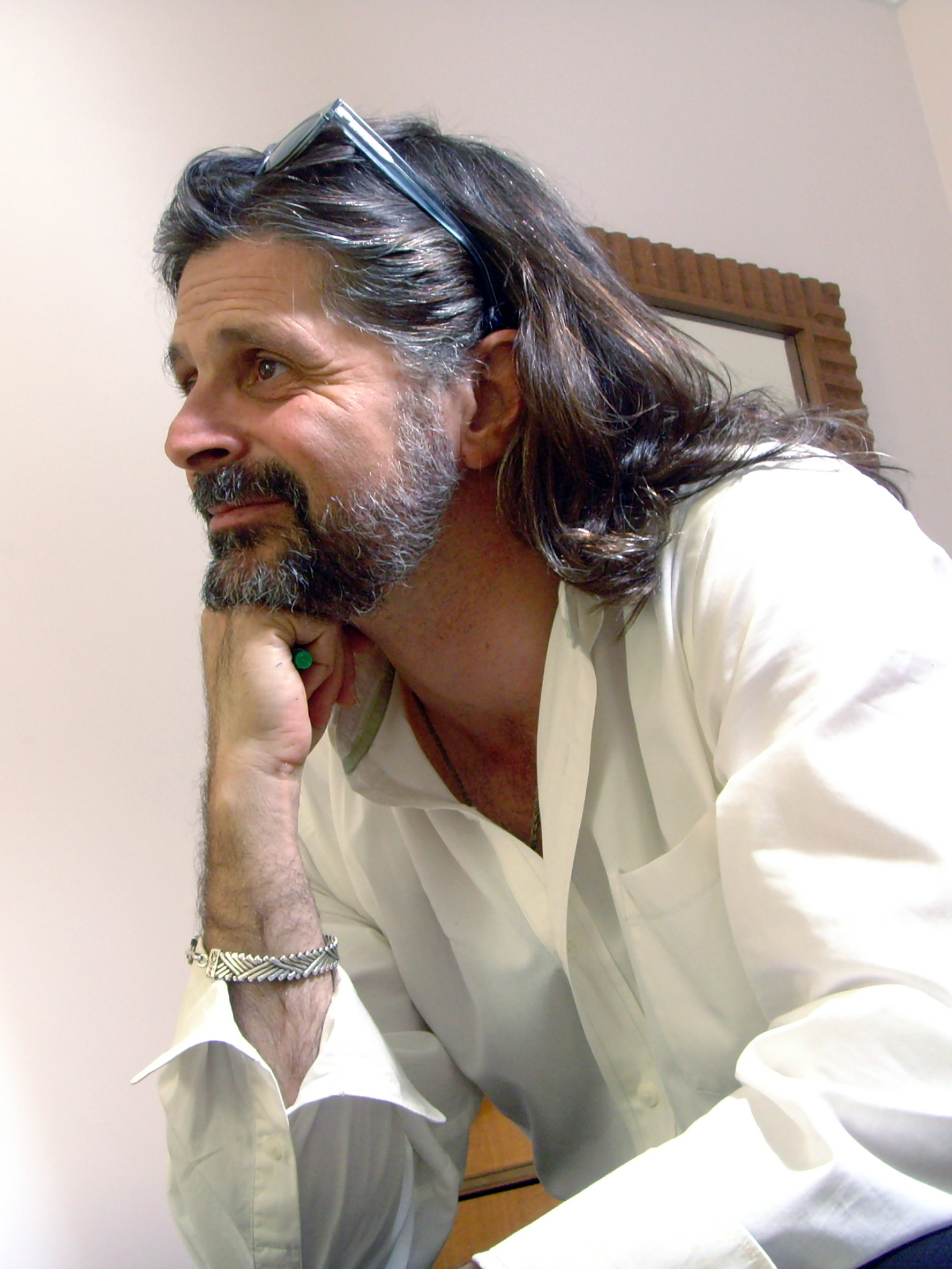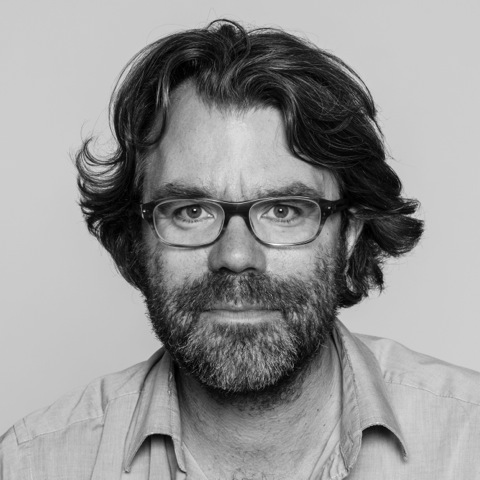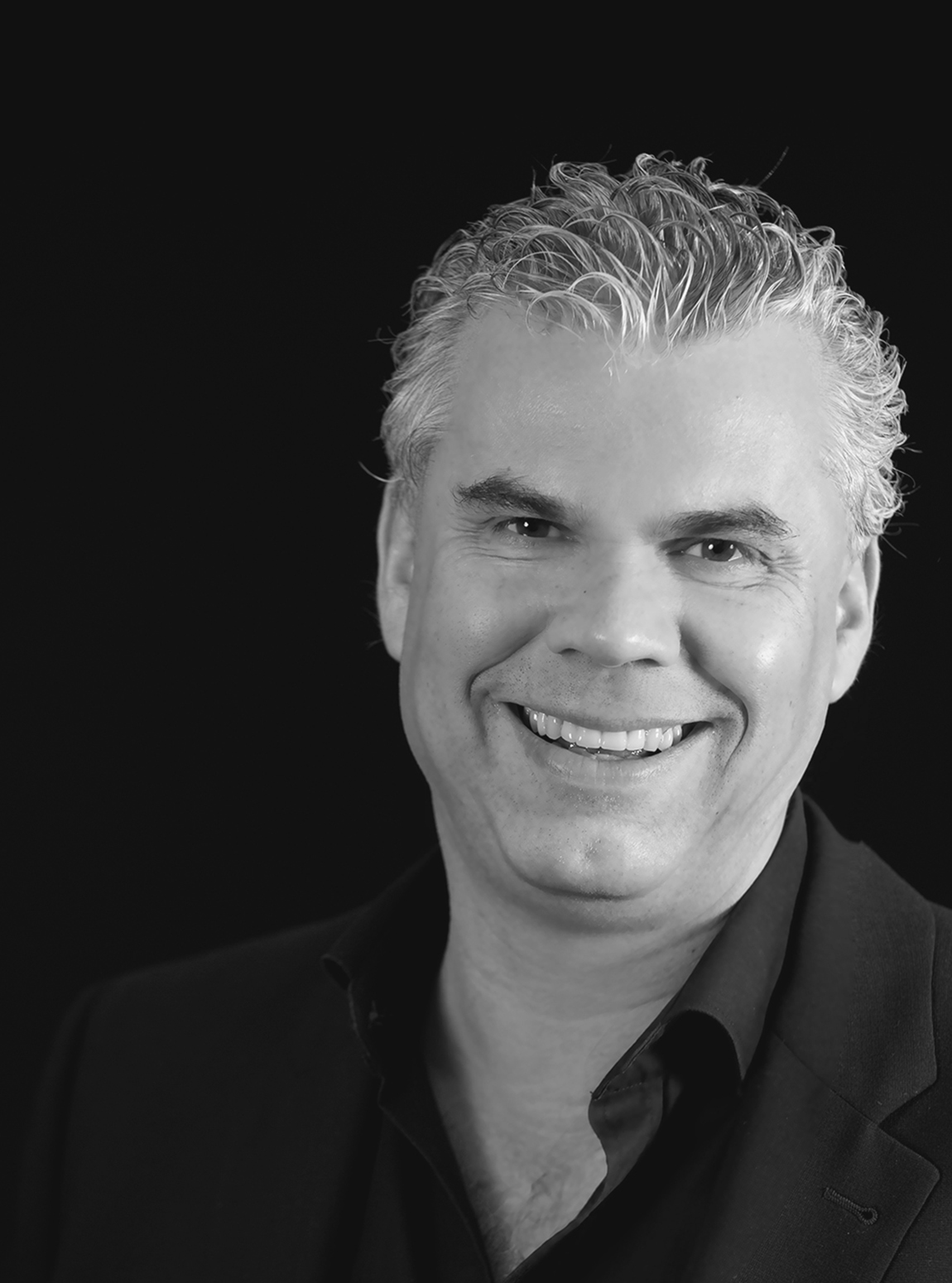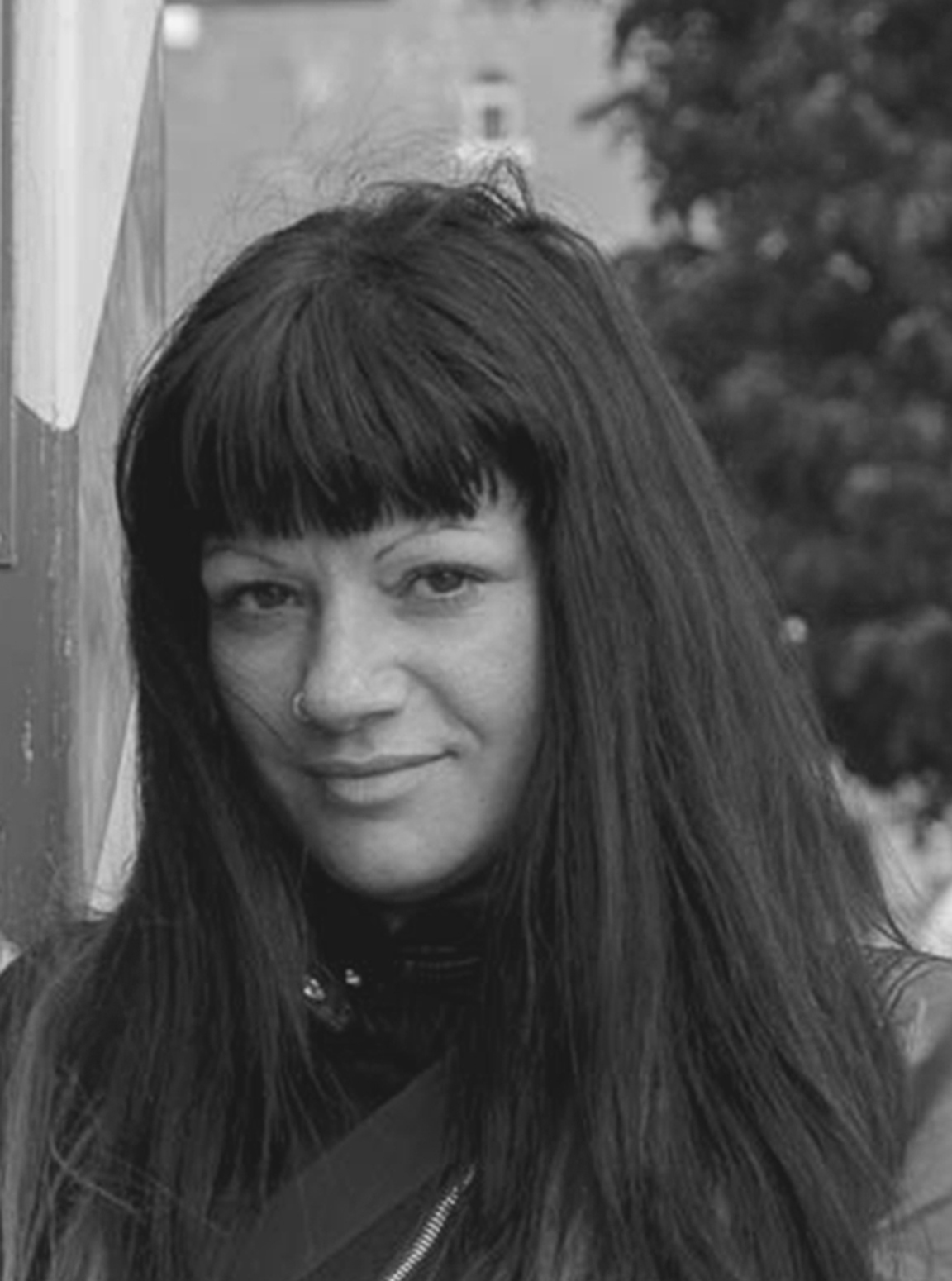 Hans W. Geißendörfer
Born April 1941 in Augsburg.
University student in Marburg, Erlangen, Vienna and Zurich from 1962 to 1967 reading German studies, theatre studies, psychology and African languages.
Active in student theatre. First 16 mm documentaries and underground films.
Travels in Europe, Asia and Africa after university. 1968 first assistant directorship under George Moorse.
1969 directorial debut: "DER FALL LENA CHRIST" (TV b/w, 90 min.)
Jutta Brückner
Jutta Brückner (Writer, Director, Producer) born in Dusseldorf, lives in Berlin. She is a screenplay writer and a director for documentary and feature films as well as film essays for which she won several national and international awards. She wrote TV series for German production companies such as Bavaria, scripts for feature films for directors such as Volker Schlöndorff and Ula Stöckl. The Festival of Denver honored Jutta Brückner and her work with the "Tribute for outstanding achievement in the art of film".
Additionally, Jutta Brückner writes and directs radio plays, theater plays and essays. She has been a professor at the University of Arts in Berlin, she is a member of the Academy of Arts in Berlin and was their director for Film and Media Art.
Throughout her life she has been a member in several film juries, advisory boards, at the public film fund of the National Ministry for Media and Art, in the advisory board for RBB and in the program board for ARTE.
Okan Bayülgen
Bayülgen was born on March 23, 1964 in Istanbul, Turkey, the son of a lawyer father and a painter mother.
Bayülgen attended Mimar Sinan University of Fine Arts State Conservatory, a Turkish state university dedicated to the higher education of fine arts. He graduated in 1989 with a master's degree.
Bayülgen started his career as the youngest director of the State Theaters in 1989. He also worked as an actor there. In 1991, he began his broadcasting career by hosting his own radio show at Kent FM. After a successful radio career, he created his own late-night TV show called "Gece Kuşu" ("The Night Bird") in 1995 which brought him fame.
In 1996, he appeared on TV with a new late-night TV show, called "Televizyon Çocuğu" ("The Television Kid"). After 2 years break, he returned with "Zaga", his new late-night TV show, and had a huge success again. In 2004, he offered an alternative publishing model with his new high quality and intellectual show program "Herkes Bunu Konuşuyor" ("Everybody Talks This"). In 2005, the late-night TV show "Televizyon Makinası" ("Television Machine") showed everyone his own creativity and hard work. He continued with Makina (Machine) in 2006 and 2007. After a year break, he started a new TV show Disko Kralı, (King of Disco) in 2008. During 2011-2012 he made 5 live shows a week in TV8, then in 2013 he worked at Show TV and Haberturk TV. In November 2014 he transferred to Star TV where he has been hosting his successful Saturday late night show DADA ever since.
His acting career started with a Mustafa Altıoklar movie, called "İstanbul Kanatlarımın Altında", in 1996. In 1997, he won the Best Actor Award at Sadri Alışık Acting Awards, for his role in "Ağır Roman" and continued his acting career successfully, as expected. He acted in "Romantik" (1999), "Oyun Bozan" (2000), "Hemşo" (2001) and "Komser Şekspir" (2001), "Sır Çocukları" (2002) and "Gülüm" (2002) … and many TV series. He is also one of the most succesfull dubbing performers in Turkey.
He continues his photography works and is also known as a photograph artist since March 2012.
Since 2014 Bayulgen also owns and directs a theater company called Eglenceli Cinayetler Kumpanyası. The company plays an interactive murder mystery play written by Selin Atasoy and is the first of its kind in Turkey.
Andreas Voigt
Prices (selection)
• Adolf-Grimme-Preis, 1991 und 2011
• Silver Wolf, Amsterdam International Film Festival
• Taube, Internationale Leipziger Dok-Film-Woche
• Grand Prix, Festival du Film de Strasbourg
• Grand Prix, Earth Vision Festival, Tokio
• Golden Coins, Hauptpreis, Roshd International Filmfestival,Teheran
• Preis der DEFA Stiftung Zur Förderung der deutschen Filmkunst
Filmwork: in Germany, France, GB, Georgia, Greece, India, Kasachstan, Nicaragua, Netherlands, Nigeria, Austra, Poland, Spain, Russia, South Africa, Syria, USA
Frauke Sandig
Frauke Sandig was born in St. Ingbert, Germany. After studying Drama and German Literature in Erlangen, she has worked as a producer and director of more than thirty documentaries for RIAS TV and DW and was nominated for the Adolf Grimme Award 2008 in Germany. Her first feature length film OSKAR &JACK documented the story of twins separated at birth, who grew up in completely different worlds: one raised as a Jew, the other as a Nazi. The film was screened on numerous international film festivals, shown on public television worldwide and awarded a Golden Gate Award at the San Francisco IFF. She is a member of the German Film Academy.
Michael Kastenbaum
Michael Kastenbaum has directed and produced numerous films, promotional videos, documentaries, performance videos and workshops.
As an executive with Epic Pictures, and founder of Brothers Kastenbaum, Zero Pictures and Visionbox Media Group, Michael Kastenbaum has produced over 25 feature films and nurtured the development and production of many more.
Prior to graduating Northwestern University, Kastenbaum worked as a production assistant on network television shows and studio features and produced music videos and shorts, one of which was nominated for a student academy award.
Fresh out of school, Kastenbaum produced shorts including one selected to the Cannes Film Festival Critic's Week. Also, Kastenbaum co-produced two low budget feature films before working as an executive at Epic Pictures where he developed and supervised productions including Bad Influence, directed by Curtis Hanson and starring James Spader, Men at Work, starring Emilio Estevez and Charlie Sheen and Double Impact, starring Jean Claude Van Damme.
With Brothers Kastenbaum, he developed and produced low budget genre features with bold and distinct filmmakers such as Martin Donavan, James Merindino, Jon Jacobs, Donald Cammel, Beeaje Quick and Philippe Dib. Cinefantastique named The Girl With The Hungry Eyes "The Best Horror Film of 1995." Costing $225,000, the film has grossed over 2.5 million. These films, with a combined budget of 2.5 million dollars, have grossed in excess of 6 million.
In 1996, Kastenbaum launched Zero Pictures, a Laboratory environment where filmmakers receive production funds and educational and resource support for their work. This reflected Kastenbaum's ongoing vision of making films with simple logistics, focusing on ideas and character, and working with available resources.
Zero developed a philosophical and practical "toolkit" for producing high-quality, micro-budget films. Welcome Says The Angel ("A wonder for $17,000… A winner!" L.A. Times) was the first in a growing library of 16 features to date. At a shooting cost of $8,000, The Invisibles, ("A Jewel", Filmmaker) starring Portia di Rossi and Michael Goorjian, premiered at Sundance and has played in over fifteen festivals, winning several Jury and Audience Awards and, along with Mic and the Claw ("funny…several cuts above" L.A. Times), is in Hollywood Video stores across the country. Dogstar ("Amazing", Rave Magazine) and The Wooden Gun ("Impressive…a whole lotta movie for $8,000", New Times) have both been honored by Laemmles as films of great Independent Vision. Most Zero films are being distributed internationally.
As Co-founder of Visionbox Media Group, Kastenbaum brought his artistry to a market savvy venture. Now offering digital production services, this innovative enterprise has Falling Like This ("Stunning" Filmmaker), Charlotte Sometimes ("fascinating and illuminating" Roger Ebert; nominated for an Independent Spirit Award – best film under $500,000), Teddy Bear's Picnic, Island of Mirrors and others for which Michael served as Executive Producer.
Dedicated to meaningful entertainment, Kastenbaum now directs promotional videos, filmmaking workshops, documentaries and alternative entertainment experiences thru his latest venture Greenlight X-Change.
Kastenbaum is a magician and puppeteer, school teacher, rock-climber and world journeyman.
Suse Marquardt
Suse Marquardt spent her childhood in Leipzig and moved to Berlin after finishing High School. She studied history and German studies, volunteered for different newspapers, explored herself as a galerist and started working as a set manager and assistant director for several film and tv productions.
2001 she opened her own office as a casting director, at first focusing mainly on advertisement. The movie "The Edukators" directed by Hans Weingartner was her first success on the big screen. Since then more then 65 film and tv productions were casted by her.
Her latest productions include "The Policeman´s wife " directed by Philip Gröning, "Age of Cannibals" directed by Johannes Naber , "Victoria"  by Sebastian Schipper as well as "Me & Kaminski", Wolfgang Beckers new film. Each of those were great successes and won several national and international awards.
André M. Hennicke
André M. Hennicke is one of the most known actors in Germany. He played in classic films such as "Sophie Scholl: The Final Days", "Antikörper" and "Downfall".  He was awarded as Best Actor for his main role in "Toter Mann".  His exceptional play in "Die Entbehrlichen" was internationally recognized and awarded (Film Festival Sao Paulo, Los Angeles Movie Award, Maverick Movie Awards USA).
Francis Ford Coppola chose Hennicke for his film "Youth without youth", same did David Cronenberg in "A dangerous method". In 2015 he played in 16 films for TV and cinema!
Since June 2015 you can see André M. Hennicke in cinemas with the international recognized and multiple award-winning motion picture "Victoria" by Sebastian Schipper. In October 2015 "Unser letzter Sommer" by Michael Rogalski was out in German cinemas. 
In "Jonathan" by Piotr J. Lewandowski, also shot in 2015, André is playing a father suffering from cancer. Furthermore one can watch him in "Volt", a sci-fi film about the ongoing refugee crisis directed by Tarik Ehlale and in "Strawberry Bubblegums" directed by Benjamin Teske where André plays an ex-porn star. 
In 2016 several of his films will be in German cinemas such as "Continuity" (Director: Omar Fast), "Das kalte Herz" (Director: Johannis Naber) and "Die besonderen Fähigkeiten des Herrn Mahler" (Director: Paul Philipp).
 Beyond cinema André M. Hennicke embodied strong parts for TV productions such as  "Ein gefährliches Angebot" (Director: Hannu Salonen) next to Armin Rohde or in the successful ZDF crime series called "Stralsund".
He was the main character in the production "Vergesst mich nicht" (Director: Züli Aladag) to be broadcasted on Germany's public channel ARD. In Nikolai Müllerschöns TV thriller "Rache" Hennicke starred next to Heiner Lauterbach. 
 André M. Hennicke is the founder of Spreegold Film as well as a writer for screenplays and novels. 
James Chressanthis
James Chressanthis (ASC, GSC) is a Greek-American cinematographer and director of more than twenty feature films, television movies and over two hundred hours of drama including: The Family, American Horror Story: Freak Show, The Watsons Go To Birmingham, additional photography on the Oscar®-winning Chicago and the Cannes premier No Subtitles Necessary: Laszlo & Vilmos. He was nominated for an Emmy® three times for Four Minutes, Life with Judy Garland and No Subtitles Necessary. His first film portrayed struggling shepherds of an isolated Greek mountain village from the end of winter to the summer harvest. He portrays their economic hardship today in both art and film.
Robert Thalheim
Robert Thalheim was born in 1974 in West Berlin. He studied directing at the Film University Babelsberg KONRAD WOLF in 2000. Four years later he finished his first feature film "Netto"starring Milan Peschel, for which he won the main award at the Festival of German Films. In 2006 he graduated with his film "Am Ende kommen Touristen", which he filmed in Auschwitz. This film was screened in the section Un Certain Regard at the Cannes Film Festival in 2007 and was nominated "Best Feature Film" at the German Film Awards in 2008. Three years later Thalheim's film "Westwind" hit the German box offices – a story about young East German athletes that met tourists from West Germany in Hungary right after the fall of the wall. 
In 2012 Robert Thalheim made a documentary together with four other directors: Tom Tykwer, Chris Kraus, Axel Ranisch and Julia von Heinz. It was called "Rosakinder" and explained their relationship to their "Father of Filmmaking" and Mentor Rosa von Praunheim. One year later, in 2013, Thalheim directed and also produced his movie "Eltern" starring Christiane Paul and Charly Hübner. Eventually, in 2014, Thalheim had his debut in German TV with the crime thriller "Polizeiruf 110" on channel RBB. 
In 2015 he directed his next film, a spy comedy called "Kundschafter", starring Henry Hübchen, Michael Gwisdek, Winfried Glatzeder and Jürgen Prochnow. Coming to cinemas in autumn 2016.
Holger Ehlers
Creative Director APASSIONATA
Holger Ehlers started his professional career in 1983 when he followed his passion for art and decided to study opera singing at the Hochschule für Musik und Darstellende Kunst Hamburg.
Nowadays Holger Ehlers can look back on around a quarter of a century of work in international opera, musicals and theatre – from Hamburg and Berlin to Moscow and Shanghai. Among other productions, he has featured in the "The Magic Flute", "The Barber of Seville", "The Marksman" and "Evita". He has already received numerous awards for his
performances on stage.
Since APASSIONATA was founded in 2001, Holger Ehlers has played a huge role in the fantastic success of the family show. He has produced the show's music from day one, which still enchants audiences across Europe and has clocked 14 gold and platinum disks from the German Phono Association (Deutscher Phonoverband). He has also received other top
awards from the record company Edel Records and the company PRG (2010: "Best German show").
He also became involved in the conception of the family entertainment show at an early stage and in doing so laid the foundations for his current role: He has been responsible for the overall artistic coordination since his appointment as Creative Director in 2006.
What he says about his own work: "APASSIONATA offers me new challenges every year – presenting the beauty of the horses in a unique way and capturing the imagination of audiences with moments they have never seen, heard or felt before."
Marsia Tzivara
Marsia Tzivara is a filmmaker from Athens Greece, currently based in Berlin.
She studied media and film in England, and since then she works in the Greek and international film and TV industry as director, casting director and assistant director.
Being involved in the industry for almost 15 years, she has collaborated with many successful Greek Filmmakers as well as the 'elite' of mainstream and legendary Greek actors.
Marsia moved to Berlin in 2011, and since then she has been involved in a number of German projects, having the chance to intergrade in the German film industry and expand her horizons.
She is a film activist interested in Human rights, member of the German film collective
Ak-Kraak, and she is involved in documentaries and activist videos on social and political issues in Germany and abroad.
At the moment, she is on a festival circle with the Greek-German documentary film 'Burning from the inside', which has already attributed international recognition and awards, while on development for her upcoming film project.
www.linkedin.com/in/marciatzivara
Klaus Salge
Is a Berlin-based german film-director, -author and -producer.
Born in 1941, he began his career making documentaries in 1972 after finishing his studies in sociology and social-psychology. From the beginning, his films focused on cultural and social issues. Among his numerous films are:
Mikis Theodorakis – The time is against tanks and for music (1974, with D. Schubert, the first concert of Theodorakis after the dictature in Greece in Karaiskaki – Stadium, Piraeus);
The brief life of Chris Gueffroy (2011); Mikis Theodorakis.Composer (2010, with Asteris Kutulas ); A blonde Province (with Jacek Kubiak / Best German/Polish TV-Film Award, 2010); Yellow Cake (2003-2007, Dir. J. Tschirner, Co-Producer); The days between (Fiction / Dir.: Maria Speth / Producer, Tiger Award, Rotterdam, 2001); Mikis Theodorakis – Sun & Time (1999, with A. Kutulas).
asien zu verzaubern, die sie noch nie gesehen, gehört, gefühlt haben."