Through the Window Glass, Three Acts – by Christos Barbas
Friday, April 1st, 10:00 p.m., Hall 2, 
repetition: Sunday, April 3rd, 3:30 p.m., Hall 3
-> buy your ticket here!
In the spring of 2020, during the lockdown period in Greece due to Covid-19 epidemic, the administration and staff of a nursing home in a northern suburb of Athens, wishing to rule out the possibility of infection, decided to spend the quarantine within this unit. Their enclosure lasted for two months. The director and the cinematographer of this film, taking all necessary protective measures, recorded the last three weeks of the enclosure.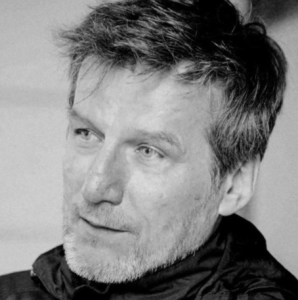 Christos Barbas
– Geogios Ioakeimoglou (2017)
– K.P. Cavafy (2018)
– Salamis 2500 Light Years (2020), short film
– Through the Glass, Three Acts (2021)