The man with the answers – by Stelios Kammitsis

Thursday, March 31st, 8 p.m., Hall 2, director present, Q & A after the screening
-> buy your tickets here!
Ex-championship diver Viktoras whiles away his days on the Greek coast, toiling away at a factory with only his dreams, medals and grandmother for company. When a phone call summons him to Germany, a simple road trip is the answer – that is until he crosses paths with handsome Mathias – a free-spirited hitchhiker, who tempts Viktoras to take the road not taken.
The Man with the Answers is a picture-postcard travelogue about the family ties that bind, the boys that catch our eye, and the twists and turns that lead us home.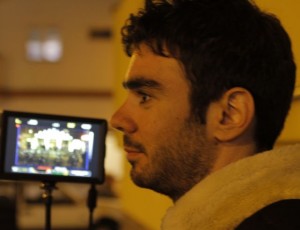 Stelios Kammitsis
Filmography:
– The Man with the Answers (2021), writer
– Still River (2018), producer
– Downhill (2015), writer

– Jerks (2011), writer