Two lifers meet in a prison cell. The one is Panos, a former truck driver. The other is Captain, an outraged protesting citizen that turns the prison cell into a battlefield. The latter has entered the prison "voluntarily", because he believes that the life of a prisoner is better than the one in the outside world! This is their hilarious story; a crazy and unorthodox film, with the most "politically incorrect" humour – so be prepared! This film was personally chosen by the festival's honoured actor Vangelis Mourikis.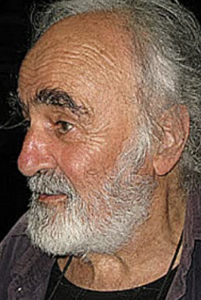 Thodoros Maragos
Thodoros Maragos was born in Filiatra, Messinia. He made his first steps in the artistic world with animation and later on, he got involved in the film industry. He has won a number of awards as director, scriptwriter, director of photography and animator. Apart from the awards he won, his movies have gained commercial success and at the same time achieved artistic quality.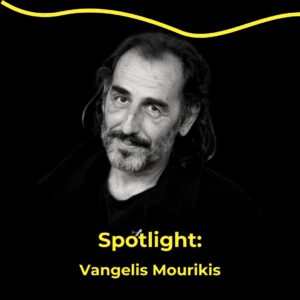 Vangelis Mourikis is an actor, scriptwriter, occasional producer of small productions in Greece and co-producer of higher-budget films. Born and raised in Greece, he attended La Trobe University, Melbourne, Australia and acting schools in Australia and elsewhere. He has acted in a few mainstream film productions as well as in a larger number of avant-garde and experimental projects by independent filmmakers and other artists. After his return to Greece in the early 90's and until today, he has acted mainly for the cinema in both feature and short films by newcomers or well-established directors. He has been honored several times as leading and supporting actor. Most of the films he has played in have participated in festival competitions or have been invited to forums, while some have been distinguished in a number of national and international film festivals.