Invisible – by Marianna Kakaounaki
Friday, April 1nd, 6 p.m., Hall 2, German premiere
repetition: Sunday, April 3rd, 3:30 p.m., Hall 2
-> buy your ticket here!
Ebubekir and Gonca Kara are accused of being terrorists. After three years, they managed to escape to Greece from their native Turkey, where Erdogan's regime has persecuted everyone with an affiliation to the Islamic Gülen movement. But during the escape, the couple suffered terrible losses. Now, the intellectual couple is trying to stay out of sight and obtain fake passports that can bring them to safety in Northern Europe. Invisible takes us into the existential vacuum that people who have fled their own country live in. But Ebubekir and Gonca are not alone. Over one million Turkish nationals have been investigated for terrorism and possible support for the 2016 coup attempt. Over half of them have been arrested, while more than 75,000 Turks have fled to Europe to seek asylum. Turkey – once a democratic role model for the Middle East – is dangerously close to becoming a dictatorship under Erdogan.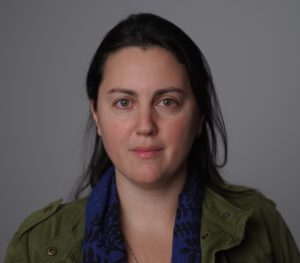 Marianna Kakaounaki is an award-winning print and TV journalist, who has spent the past five years covering the story of Europe's ongoing migration crisis. She works as a field producer for CBS News, has reported for the Wall Street Journal, and has been a part-time employee of the Olympic Broadcasting Services, working as their features reporter for eight Olympic Games. She spoke to Variety about Invisible, which world premiered in CPH:DOX Copenhagen International Documentary Film Festival, ahead of its screening in the Newcomers International Competition in Thessaloniki.