EMERGING GREEKS COMPETITION: Musa – by Nikos Nikolopoulos
Thursday, March 31st, 6 p.m., Hall 2, international premiere, director present, Q & A after the screening
repetition: Friday, April 1st, 6 p.m., Hall 3, director present, Q & A after the screening
 -> buy your tickets here!
The love story of Simos and Musa. A descent into darkness led by Simos. Musa wants to leave. In his attempt to stop him, Simos opens and closes the door that separates dream from reality. Will he lose Musa? Himself? Or himself in Musa?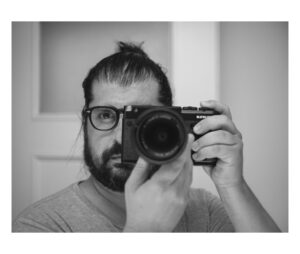 Nikos Nikolopoulos is a film director, cinematographer and writer known for Polk (2014), which premiered at the 55th Thessaloniki International Film Festival in November 2014, receiving a FIPRESCI Special Mention Award. In 2015, he was nominated for the Best New Director Award at the Hellenic Film Academy Awards. He has also worked as set photographer in many Greek and international feature films.