Cinematherapy – by Denise Nikolaou
Friday, March 31st 2023, 6:00 p.m. at the Oval of Babylon, 1st floor, free entrance
The Greek Film Festival in Berlin kicks off its collaboration with the Drama International Short Film Festival (DISFF). This collaboration has emerged after discussions for over a year and is based on mutual appreciation and devotion to the Greek film.
For the 8th edition of The Greek Film Festival in Berlin, DISFF will join us in Berlin with a Cinematherapy Session with Integrative Psychotherapist Denise Nikolakou; a parallel event of the DISFF that has been held with great success for three years.
Cinematherapy is defined as the use of films to motivate and recognise emotions or to draw conclusions in the context of the psychotherapeutic process. Cinematherapy is associated with the ancient art of storytelling as an educational tool. It can be used to encourage the audience to understand almost any subject matter, as cinema covers an extremely wide range of subjects.
As part of the event in Berlin, the short film tokakis or What's My Name by Thanos Tokakis will be screened.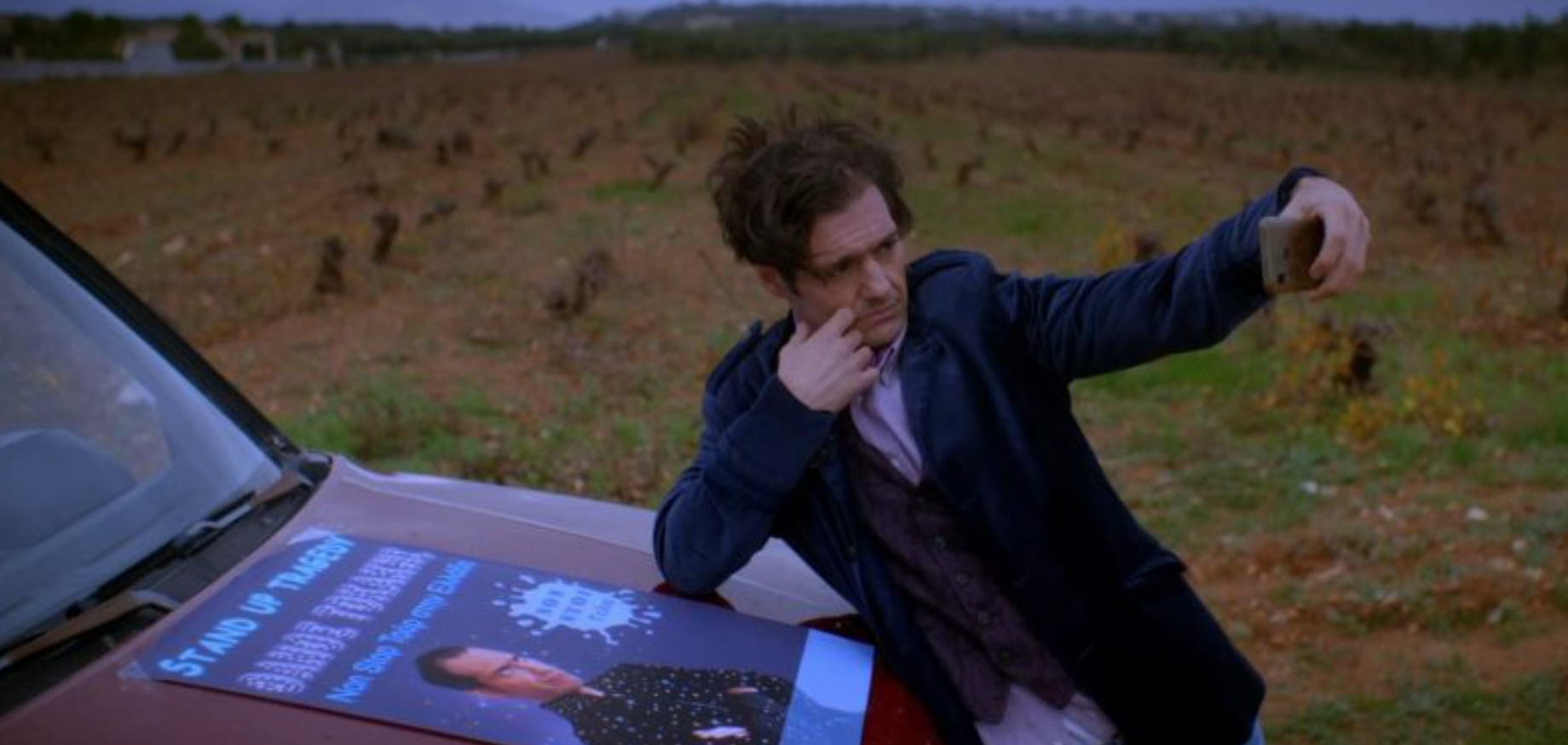 Summary: Thanos Tokakis begins a stand-up comedy tour in the provinces to prove everyone what a great actor he is. During his journey, he confronts not only the audience, who are not able to forget his TV performance, but mostly himself, who pushes him to his own limits, in order to reach success. Through the end.
The screening will be followed by a discussion led by the psychotherapist in a unique interaction that combines psychotherapy with the art of cinema. Featuring the festival's director and programmers, the session will focus on comedy, laughter and satire.
The event will take place on Friday, March 31st, OVAL Babylon, 18:00 – Free entrance
Denise Nikolakou is an Integrative Psychotherapist (MSc in Integrative Psychotherapy). Since 2014, she has been coordinating groups of self-knowledge, personal development and therapy in role-playing games, by training them in the skills of functional relationships through the art of cinema as a means of expression, psychoeducation, and therapy. Since 2020, she is the head of the Cinematherapy programme at the Drama International Short Film Festival (DISFF), where she introduced the programme for the first time to the public in co-operation with the Oscar-winning director Pawel Pawlikowski. In the school year 2021-2022, the first Cinematherapy programme was carried out in schools of all educational levels in four Greek cities under the auspices of the Hellenic Ministry of Culture and Sports. Nikolakou's articles have been published in well-known scientific and informative magazines and newspapers or as podcasts on current affairs by LiFO Free Press on Spotify.