Thursday, March 30th 2023, 10:00 p.m., Hall 2, World Premiere, director present, Q & A after the screening 
– Out of competition –
Music documentary about the effects of the covid-19 pandemic in Berlin's music & club scene. Berlin has always been a vivid and colourful city. A city that was full of inspiring spots, artistic opportunities, and loud nightlife. A city with a huge cultural background that is now on hold.
The film will be screened out of competition for Documentary Award by MuSou.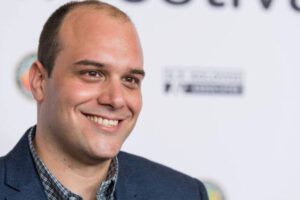 Dimitris Argyriou completed his studies at the Audio Visual Arts dept. of the Ionian University (Master of Arts) and at the Berlin University of Arts (Universität der Künste Berlin, UDK-Berlin). He has participated in Berlinale Talents, Sarajevo Talents and the Talent Development Campus of the Cork Film Festival among others, was often selected as a resident artist and was involved in the conception of many film programmes. He has directed 10 short films that have won more than 100 awards, have been shown at more than 1,000 international film festivals and were broadcast by many television channels. He is founder and manager of NewBorn Short Film Agency, providing film festival strategy, festival distribution and film sales. Lights Out, Berlin! is his debut feature documentary.