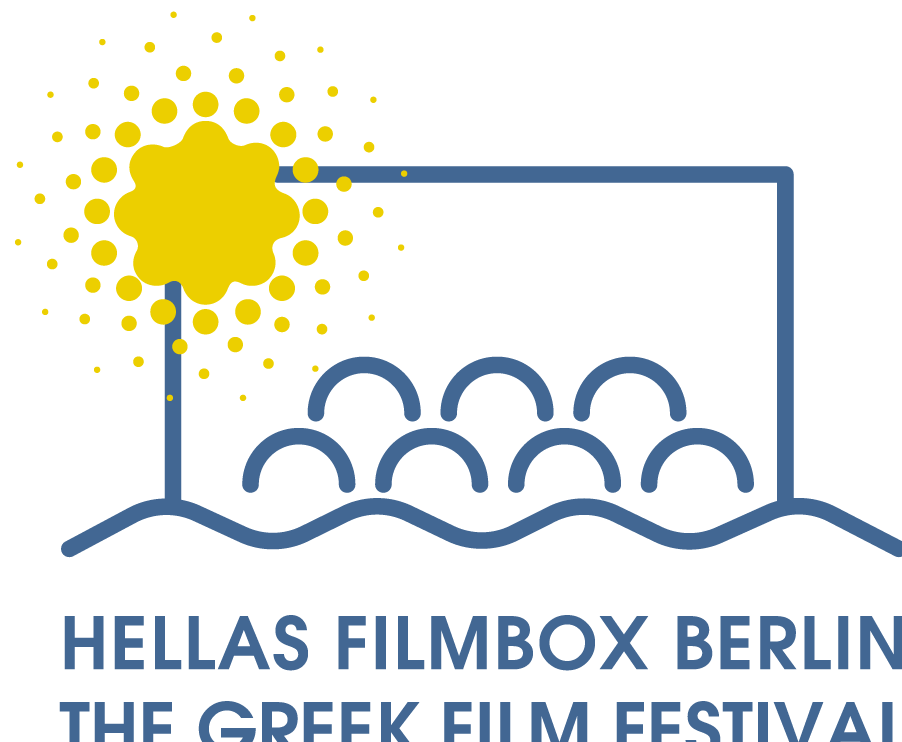 HELLAS FILMBOX BERLIN is a Greek film festival established in 2015 to highlight the current, highly artistic Greek film scene and present it to a German audience. Films are a unique source to communicate and a great medium through which to expand alternate ways of thinking and seeing Greece and its culture.
Primarily, HELLAS FILMBOX BERLIN aspires to be a platform for "New Greek Cinema". We want to provide insight into Greece's current situation, its people, inner conflicts and secrets. To see this land through the eyes of its filmmakers should give the German audience a clear, direct and honest experience – one that is almost impossible to gain through the German media of the last five years. Greek films have far more to say about the crisis happening in Greece than daily German newspapers. This is also why film categories such as "New Vision" are of great value to us. With "New Vision" we will introduce and promote the newest, most exceptional films from art, experimental and animation genres.
"We would like to start a constructive dialogue between Greece and Germany by highlighting the current emotional and political cracks between the two", says Asteris Kutulas (Founder of the German-Greek Cultural Association and initiator of the festival). "Films in general trigger a range of opinions which is the best starting point for any discussion."
Sandra von Ruffin (Actress and former Festival Director) adds: "The medium of film is universal, it connects, it separates. It influences dreams, desires and fears in people. It's so highly effective. That counts for Greek films as well as for any other film, of course. With this festival we want to reach out to the German audience and we would like to take them on a unique journey into the human soul through the eyes of Greek filmmakers."
The German-Greek Cultural Association is a non-profit organization which was founded in April 2015 in Berlin by a group of German and Greek initiators. The main aim is to promote and strengthen the German-Greek friendship and the European spirit in Berlin and all over Germany through cultural projects. The first step is the realization of the HELLAS FILMBOX BERLIN festival. Further cultural events, political discussions and academic exchanges will follow.
The board of the German-Greek Cultural Association consists of Eva Micropoulou and Elisa Deftos.
Sorry, no posts matched your criteria.