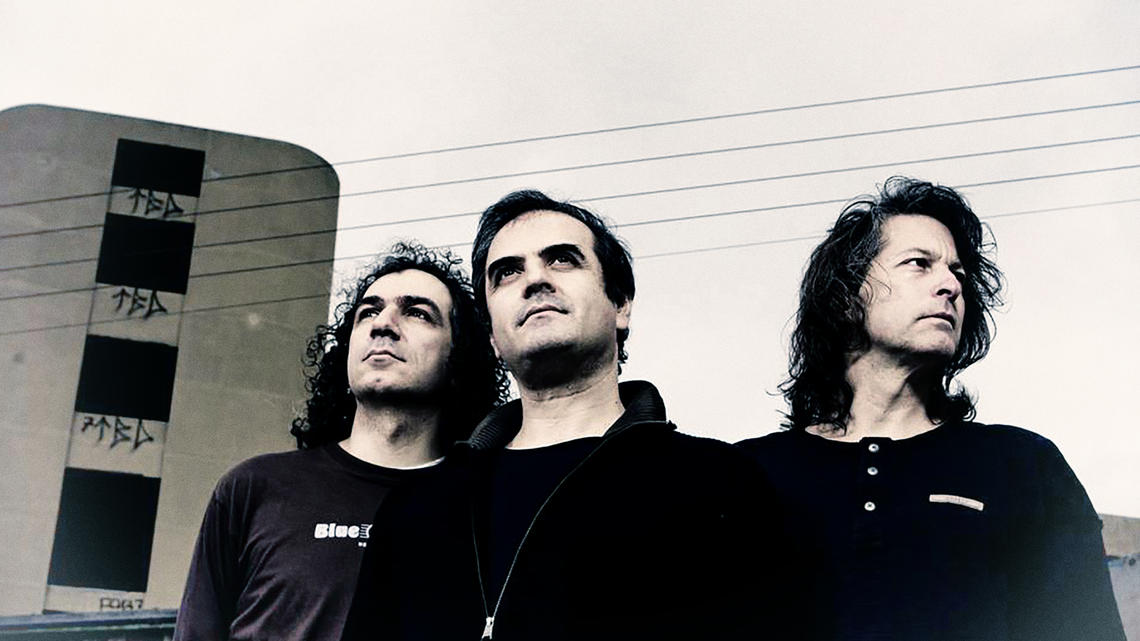 Human Touch ist eine der bekanntesten Musikgruppen im griechischsprachigen Raum. David Lynch, Stavros Lantsias und Yiotis Kiourtsoglou haben einen ganz eigenen Musikstil geprägt, da sie auf einen großen Reichtum von Rhythmen und Klangfarben zurückgreifen. Wegen der Vielfalt der Instrumente, die jeder von ihnen beherrscht, spricht ihre Musik die Zuhörer unmittelbar an, löst zahlreiche Assoziationen von Bilder- und Gefühlswelten aus und zieht das Publikum so in Bann.
Human Touch is an elevatingly innovative instrumental trio based in Athens,Greece.Their sound carries the nuances of their Greek, Irish, American and Cypriot backgrounds and is a personal hybrid of universal soul. They have played in several international jazz and ethnic festivals in Europe, Turkey and the Balkans and have influenced whole generations of instrumentalists in Greece. Their unique multi-instrumental approach not only makes a visual impression but projects Human Touch's limitless palette of rhythm, colour and emotional depth. Human Touch's music is "lived" music. Each concert is its own experience. They have been called "The Best Kept Musical Secret in the Balkans".
David Lynch – Saxophones, Flutes, Whistles, Voice, Percussion.
Yiotis Kiourtsoglou – Electric Βass (Fretless & Fretted), Cajon.
Stavros Lantsias – Piano/Keyboards, Drums, Classical Guitar, Melodica.
HELLAS FILMBOX BERLIN Zyprische Hommáge
Supported by the Cultural Services of the Cyprus Ministry of Education and Culture